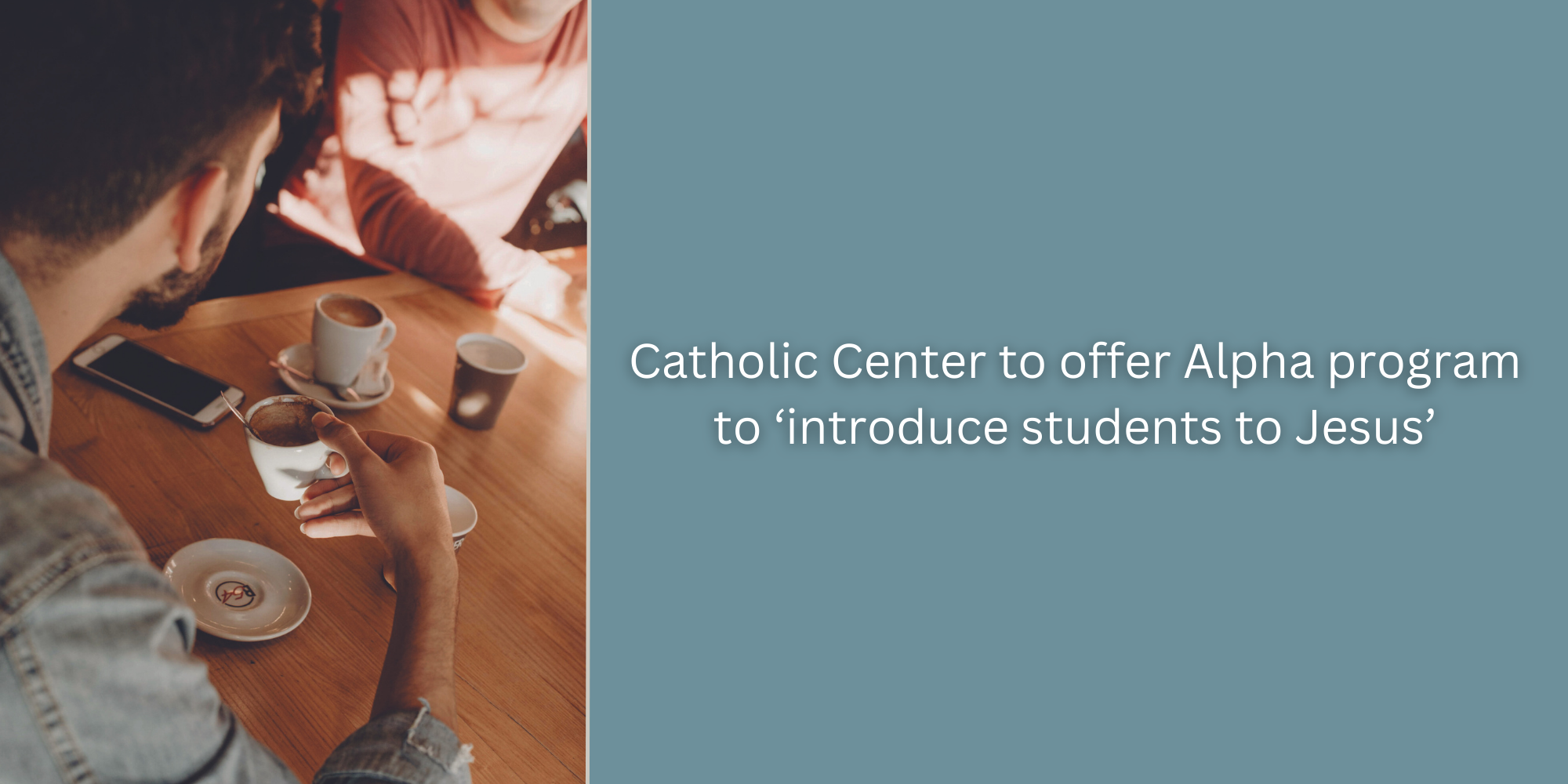 Catholic Center to offer Alpha program to 'introduce students to Jesus'
"College students are faced with so much isolation and trying to fill the longing in their hearts with so many things except Jesus," said Kim Allbee, campus minister at the Catholic Center
at the University of Vermont in Burlington.
She hopes that a new program called Alpha "helps students find a community of welcome and have an encounter with Jesus to fill the longing in their hearts."
The goal of the program is to introduce students "to Jesus and the basic kerygma in the hopes that they will form a relationship with Jesus," she said.
The 11- week series begins Sept. 13 and is only open to University of Vermont and Champlain College students.
"The Catholic Center has decided to host this program along with the Vine Ministries because we realized that many students at the University of Vermont and Champlain College have little to no knowledge of Jesus and have not been brought up with any faith tradition," Allbee said. "Both the Catholic Center and Vine Ministries recognize that the campuses need Jesus, and we need to bring Jesus to them in a new way. This program is geared toward people who have no faith background to introduce them to Jesus. The way this is done is through prayer and radical hospitality over a meal."
She hopes for 20 participants for the free program.
"Free food always draws students, but the welcome, radical hospitality and coming with friends will keep them coming back," Albee said.
For more information, go to alphausa.org.
—Originally published in the Fall 2023 issue of Vermont Catholic magazine.