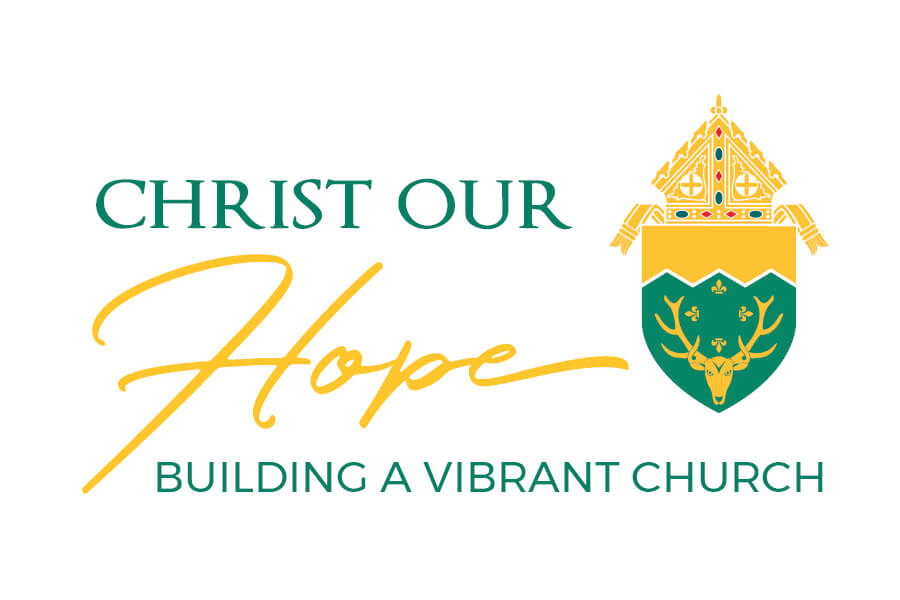 Christ Our Hope: Building a Vibrant Church
The Christ Our Hope: Building a Vibrant Church campaign has officially kicked-off. This is a historic, first-ever statewide campaign for our Catholic community during extraordinary times. Based on the results of the recent Diocesan Synod and years of planning, this campaign is parish-centered and rooted in the works of Christ: "And he went about all Galilee, teaching in their synagogues and preaching the gospel of the kingdom and healing every disease and every infirmity among the people" (Mt. 4:23).
The Christ Our Hope: Building a Vibrant Church campaign will move our Church forward by supporting preaching in our parishes, strengthening our teaching ministries and expanding our healing ministries for those in need.
✦ 60% of your donations will directly support parish initiatives.
✦ 20% of funds will support an emergency assistance endowment to benefit emergency aid to those in financial crisis through Vermont Catholic Charities.
✦ 20% of funds will support a faith formation endowment for statewide initiatives, such as Catholic schools, youth and lay ministry and religious education.
These are challenging times for everyone, and many parishes have seen a downturn in support while the number of requests for emergency aid have increased and so many in our community are seeking the healing words of Christ. We cannot give up on the future of our parishes and ministries serving the faith community.
This week every household will receive a packet of information about the campaign and be invited to consider making a sacrificial gift over a three-year period to support their parish initiatives and statewide ministries above and beyond their usual offertory and Bishop's Annual Appeal contribution. This is an invitation not an expectation.
We understand some will not be able to contribute to this campaign, but for those that are able, we need your help. We ask that everyone pray the campaign prayer for the success of this campaign and support his or her local pastor and campaign volunteers in their efforts.
Please visit the campaign website to watch the campaign video and review other information about how this campaign will set us up for a vibrant future at christourhopevt.org or register for one of Bishop Christopher Coyne's virtual Christ Our Hope chats at christourhopevt.org/events on Aug. 31 or Sept. 1 at 7 p.m. or Sept. 9 at 3 p.m.
"But those who hope in the Lord will renew their strength. They will soar on wings like eagles; they will run and not grow weary, they will walk and not be faint." (Isaiah 40:30)
 — Ellen Kane, Executive Director, Development and Communications
Originally published in the Aug. 29-Sept. 4, 2020, edition of The Inland See.