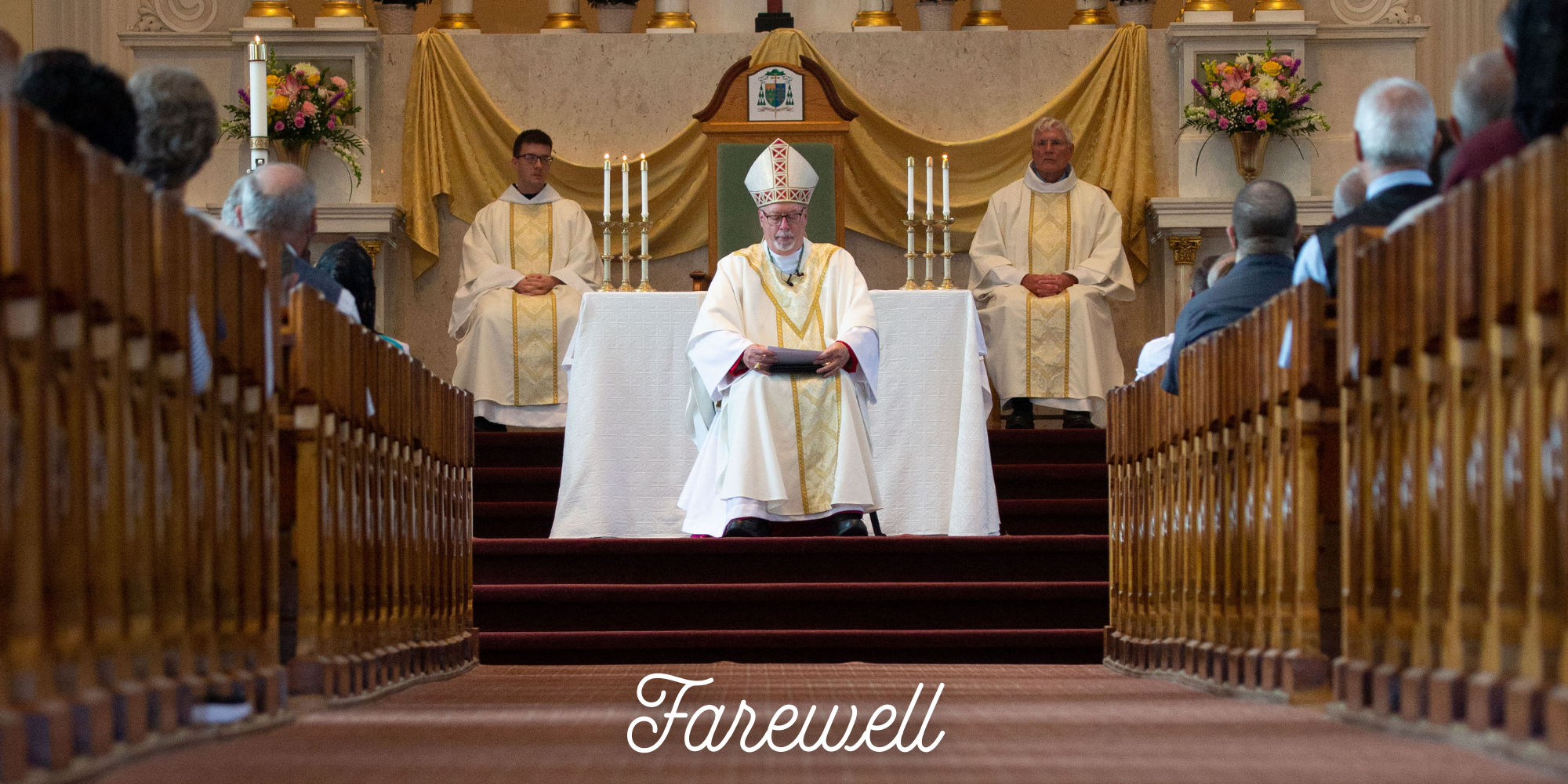 Farewell
Dear Brothers and Sisters in Christ,
There are 194 Archdioceses/Dioceses in the United States. More than eight years ago, out of those 194 Dioceses, I was privileged to be sent here to Vermont to be your bishop. It has been a great honor to serve as your bishop, and I will remember your kindness, support, and prayers for me personally. But most of all, it is your great faith in the person of Jesus Christ and His Church that I will treasure.
I will be moving into my new assignment in the Archdiocese of Hartford at the end of September. I will miss the many people and good friends I have made here, but I will not be separated from you. We may be physically distant, but the unity that you and I share as members of the Church still remains. Recall that in baptism we become united with one another as brothers and sisters in the one faith. Whenever we gather to celebrate the Eucharist, we do not do so in isolation, but in the unity of the Church celebrating. I will remember you at Mass. But I also will, in the unity of the Church celebrating, be present with you as you are with me and all who share our faith in the unity of the Paschal Mystery.
I had hoped to celebrate a few more Masses with you in person throughout Vermont before I left. However, significant surgery on my right ankle has made that difficult. As such, I invite you to join with me in a Mass of Farewell at the Cathedral of St. Joseph in Burlington on Sept. 24 at 10 a.m. A reception will follow from noon to 3 p.m. at the Doubletree Hotel, 870 Williston Road, South Burlington.
The Eucharist was first celebrated in what is now Vermont in 1669. The Catholic Church has flourished and persevered here because of the strong faith of people like you. That eucharistic faith has been and continues to be lived out in mission as we care for so many people who have needed a helping hand — "I was hungry and you gave me food, I was thirsty and you gave me drink, a stranger and you welcomed me, naked and you clothed me, ill and you cared for me, in prison and you visited me" (Mt 25:35-36). I know it will continue here in Vermont.
"May the God of hope fill you with all joy and peace in believing, so that by the power of the Holy Spirit you may abound in hope" (Ro 15:13).
God bless,
Archbishop Christopher Coyne
—Originally published in the Fall 2023 issue of Vermont Catholic magazine.