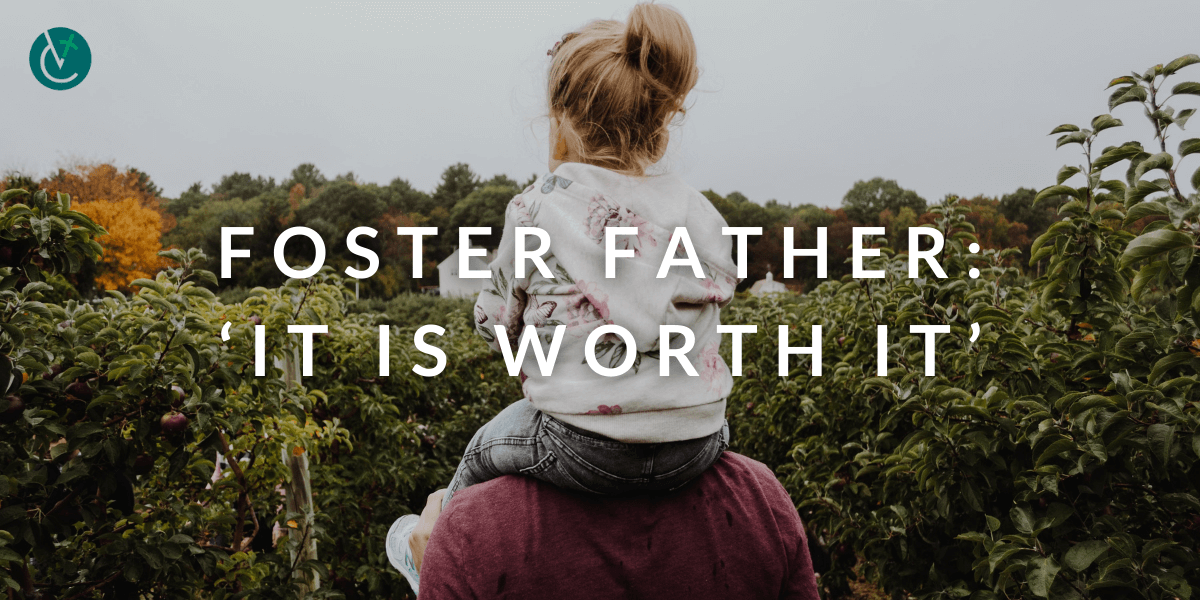 Foster father: 'It is worth it'
Keith Billado and his wife, Sally, were hoping that "God would allow us children if that was His will," but after three miscarriages, they almost decided to give up any hope of having children of their own, recalled the parishioner of St. Luke Church in Fairfax. "In our despair and sadness, we thought for a while that God may be punishing us. Eventually we realized that maybe God had other plans for us. We prayed a lot to discern what direction God wanted us to go.  We finally realized that maybe God wanted us to adopt a child."
They are now the parents of two adopted children, Skyler, 22, and Ashley, 18; and they have two foster children.
Though they thought of adopting an infant, after hearing on the radio that older children were in the foster system, "we looked at each other and said, 'Why not?'" he said.
The Billados earned a license to foster, and as part of their training, they were asked to do respite casre for a 5-year-old boy — Skyler. It was a late winter day, and Billado, a self-employed gunsmith, was wearing a hunter's orange winter hat. The first thing Skyler said was, "Orange is my favorite color."
When the state Department of Children and Families later asked the Billados if they would like to foster Skyler, they "jumped at the chance," Mr. Billado said. They adopted him six months later. "He had worked his way into our hearts. He has been our son for 17 years now, and he is growing into a fine man."
Skyler and his father are both Fourth Degree members of the Knights of Columbus. "My faith has made me a more patient and understanding father," Billado said.
The Billados considered things to be fine with their family of three for about two years, but them "something seemed missing," he continued. Soon they were fostering 4-year-old Ashley, whom they eventually adopted. "Now our family was complete."
But then… .
As Skyler and Ashley got older, the Billados decided that maybe it was time to think about enlarging their family. They had a family meeting to discuss the possibility of adding a 7-year-old and a 16-year-old to their family and decided they would; their family of four has increased to a family of six.
Every year the Billados take a vacation to Florida or Missouri, and they have a pool where they have fun in the summer. They like to go snowshoeing and especially enjoy Christmas.
Billado never gave much thought to St. Joseph until he became a foster father, like St. Joseph. "He had to protect the salvation of the world, and all I had to do was protect the next generation of possible leaders of the world," he says. "I was completely humbled and realized that the challenges he faced were mild in comparison to what I faced as a parent in this age."
His father is a Protestant and his mother was raised Catholic, and in their living room when he was a child was a porcelain wall-hanging of the Holy Family; in one corner was a statue of the Virgin Mary. "Looking back now, I suspect that they were watching over us," Billado said. "To this day I ask the help of the Virgin Mary and Jesus every day when I pray the rosary and the Divine Mercy Chaplet."
He acknowledges he has made mistakes over the years, and "there have been trying times and good times, and it has been difficult at times," but he would "do it all again because it is worth it."
—Originally published in the Summer 2021 issue of Vermont Catholic magazine.