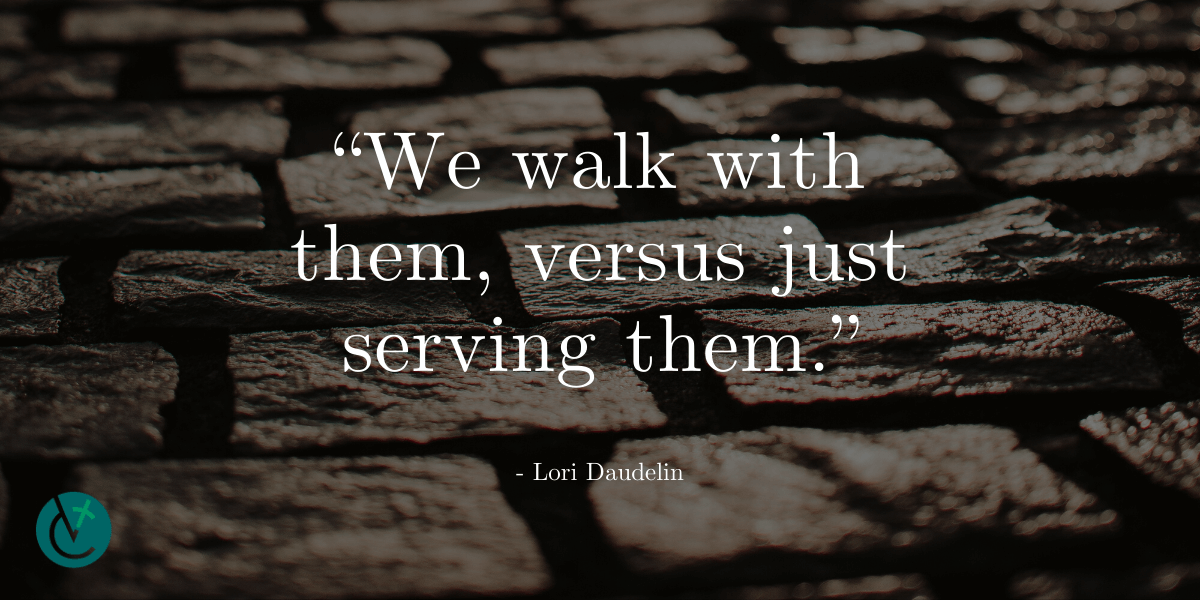 Joseph's House staff walk with those they serve
"We walk with them, versus just serving them," Lori Daudelin, executive director of Joseph's House in Burlington, said of the rapport between staff and clients. "We're connected to the church. We're part of the church, and they know that."
Joseph's House, an outreach center ​sponsored by Catholic parishes in the greater Burlington area, provides direct aid to Chittenden County residents. It is a place where clients talk to Daudelin or one of the half dozen volunteers in a "listening room" where their needs are ascertained.
They come with myriad needs such as for utility or rent assistance, bus passes, food cards, laundry vouchers, hygiene products or clothing vouchers. But often Joseph's House can provide other essential items, like steel-toed boots a man needed for his job. "A lot of times we can help people with things other agencies don't," Daudelin said.
Joseph's House serves 35-50 households a month, but because of a specific monthly budget must close when those funds are exhausted. Twelve appointments are available each week, but many needs must go unmet. "A ton of people need assistance," Daudelin said, acknowledging that sometimes extenuating circumstances make it possible for a client not to have to make an appointment to ask for help.
"We can be flexible when helping," said Jami Daigle, the volunteer receptionist.
Services are provided to clients regardless of their religious affiliation, but sometimes people ask questions about the Catholic faith or the Church when they see the statue of the Blessed Mother in the reception area or pick up a piece of Catholic literature. "We have the opportunity to talk to people about the Catholic faith" if they so desire, said Daudelin, the only paid staff member at Joseph's House. (She works 21 hours a week.)
Part of her work entails making Joseph's House better known through its website and social media, recruiting "sustaining donors" who contribute regularly and writing grants.
Located in a renovated building shared with the cathedral parish office, Joseph's House draws people seeking help with many concerns, and many of their stories are heart breaking, Daudelin said.
"We're living our spiritual motherhood and fatherhood" by helping clients, she said.
For more information, go to josephshousevt.org.
—Originally published in the Winter 2019 issue of Vermont Catholic magazine.