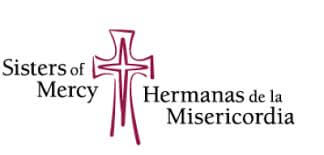 Vermont Sisters of Mercy to celebrate past, present, future
The Sisters of Mercy, who have served in Vermont for 145 years, are preparing for the permanent closure of their Mount St. Mary Convent motherhouse on Mansfield Avenue in Burlington this summer.
The sisters plan to mark this milestone in their history on May 25 with a series of events, which will be open to the public. Visitors will have an opportunity to trace the history of Mount St. Mary, from its beginnings as a farm to the present day. Other parts of the celebration will include tours, videos, prayer and a picnic.
Those attending will also have an opportunity to visit the sisters and share in their plans for the future of the Mercy Mission.
The Sisters of Mercy first arrived in Vermont in 1874 under the leadership of Mother Frances Warde and built their motherhouse in 1886. They will vacate the five-story building, often called "The Mount," in the summer of 2019.
The May event also is planned as a way for the Sisters of Mercy to express gratitude to the many individuals, groups, businesses and the Diocese of Burlington that throughout the years have been supportive of their various ministries.
Although the Institute of the Sisters of Mercy of the Americas is reconfiguring its governance structure, the Mercy Sisters and the Mercy Associates plan to continue to be a vibrant presence in Vermont.
The Sisters of Mercy — an international community of Roman Catholic women —dedicate their lives to God through vows of poverty, chastity, obedience and service. For more than 180 years, motivated by the Gospel of Jesus and inspired by the spirit of their founder, Catherine McAuley, the Sisters of Mercy have responded to the changing needs of the times.
Through prayer and service, the sisters address the causes and effects of violence, racism, degradation of Earth and injustice to women and immigrants. The sisters serve in more than 200 organizations that work with those in need in the United States, Central and South America, Jamaica, Guam and the Philippines.
For more information, go to sistersofmercy.org.