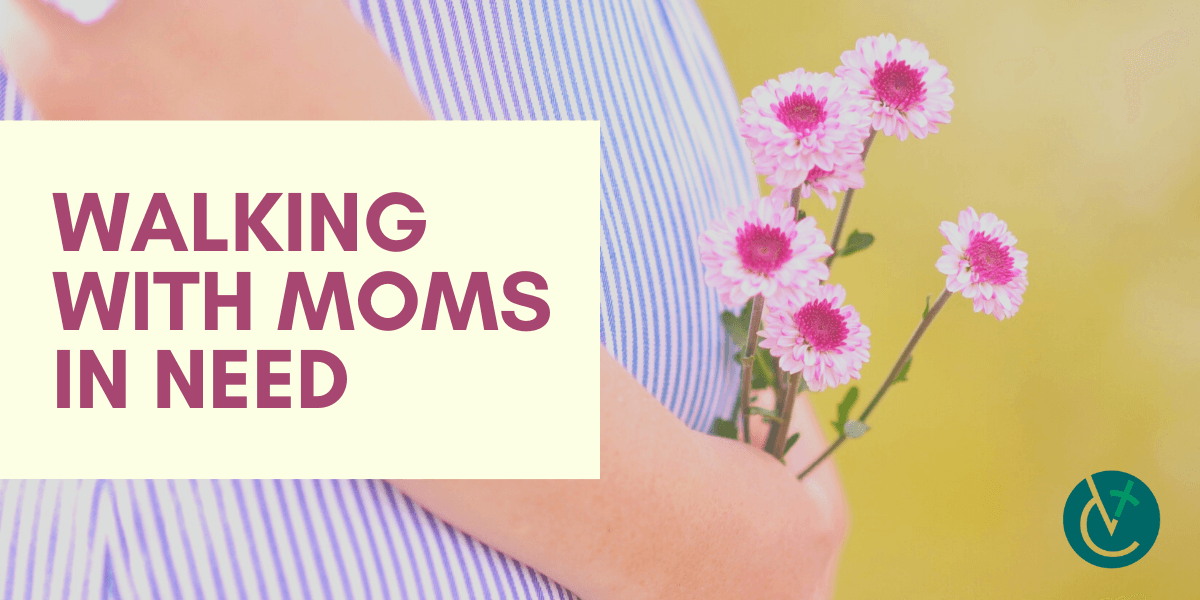 'Walking with Moms in Need'
The Diocese of Burlington has joined a nationwide effort that lasts until March 25, 2021, entitled "Walking with Moms in Need: A Year of Service."
For this Year of Service, the U.S. bishops' Committee on Pro-Life Activities is developing educational, pastoral, prayer and action-oriented resources for parish use, such as tools for documenting an inventory of local resources for pregnant mothers in need; ideas for improving parish responses; prayers for building a culture of life and a civilization of love; and tools for reflecting on the teachings of "Evangelium Vitae," "Evangelii Gaudium" and "Laudato Si'." 
March 25 is the 25th anniversary of "Evangelium Vitae" ("The Gospel of Life"). In that landmark, pro-life encyclical, Pope St. John Paul II wrote: "With great openness and courage, we need to question how widespread is the culture of life today among individual Christians, families, groups and communities in our Dioceses. With equal clarity and determination we must identify the steps we are called to take in order to serve life in all its truth."
Vermont parishes, with Bishop Christopher Coyne's encouragement, will be participating in the year-long "Walking with Moms in Need: A Year of Service" initiative.
Each parish has been asked to name a parish pro-Life coordinator. "This individual is the local point person for moving this program forward in their parish," explained Deacon Phil Lawson, executive director of evangelization, catechesis, divine worship, marriage and family and respect life for the Diocese of Burlington.
These efforts will include raising awareness, compiling an inventory of local resources for Moms in Need and various prayer initiatives.
At the diocesan level, resources will be provided to the local coordinators such as a diocesan-wide inventory of available resources.
This Year of Service is a response to Pope Francis' repeated challenge to go to the margins and bring hope and help to those in need.
"What a beautiful thing it would be if the first response of a 'mom in need' would be to reach out to her local Catholic church, knowing that she would be received with love and be given or directed toward assistance. This initiative is a wonderful opportunity for us to put our pro-life convictions into concrete action," Deacon Lawson said.
For more information go to the Walking With Moms in Need website at walkingwithmoms.com/wwmin-home  or contact Deacon Lawson at 802-658-6110 ext. 1453 or plawson@vermontcatholic.org.
—Originally published in the Spring 2020 issue of Vermont Catholic magazine.