Watch daily
live-streamed Mass
from the
Roman Catholic
Diocese
of Burlington

Watch here.
Vermont Catholic News
A few weeks ago, Deacon Phil Lawson commented that when the Church confronts great challenges,…
Catholic nuns emerged as the unexpected heroes in the 1918 Spanish flu epidemic that killed…
A freshman at Rice Memorial High School in South Burlington and two of her hometown…
Become a Catholic
"Preparation for Confirmation should aim at leading the Christian toward a more intimate union with Christ and a more lively familiarity with the Holy Spirit — his actions, his gifts, and his biddings — in order to be more capable of assuming the apostolic responsibilities of Christian life."
Bishop Coyne
Bishop Christopher J. Coyne is the 10th bishop of the Diocese of Burlington. Learn more about Bishop Coyne's life, education and ministry as bishop and priest.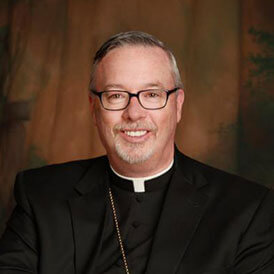 Bishop's Annual Appeal
The Bishop's Annual Appeal is dedicated to providing the financial support of Catholic ministries, Catholic education, and Catholic formation throughout the Roman Catholic Diocese of Burlington.