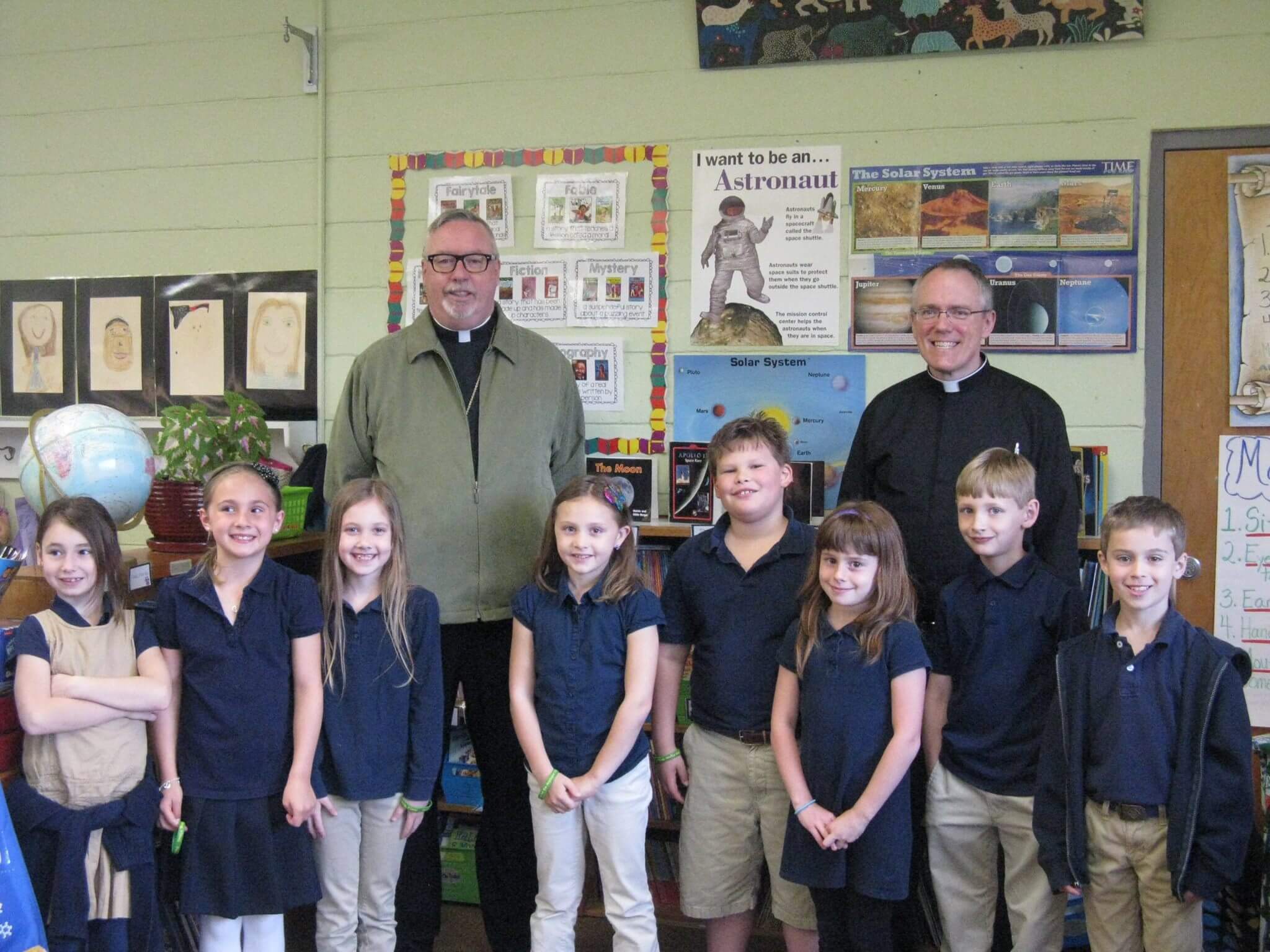 Bishop Coyne's letter regarding Barre pastoral leadership
Dear friends:
I write that you may know of my pastoral care and concern for Fr. Peter O'Leary as he leaves active ministry in the Church and for you the parishioners of St. Monica and St. Sylvester Churches.  This has not been an easy decision for Fr. O'Leary and it is one that he came to after deep prayer and discernment. While I am saddened that the Church is losing the service of a good priest, I am thankful for the years of faithful service that he has offered to the Diocese of Burlington. My hope is that sometime in the future he may decide to return to active ministry but wherever his life's path takes him, I wish him all the best and Godspeed.
In the meantime, St. Monica and St. Sylvester parishes will be in a bit of a transition until the end of June when a new pastor can be assigned to your parish. I have already begun to work with the Clergy Personnel Board regarding your next pastor. Unfortunately, I have no priest available at present to assign to your parishes and to assist Fr. Romanus Igweonu in the sacramental work in Barre. Clergy assistance will have to be done piecemeal for the next few months. I have asked Deacon Daniel Pudvah to work with Fr. Romanus to direct the day to day administration of the parishes and school and have appointed Mr. Martin Hoak, CFO of the Diocese of Burlington, as temporary financial administrator as well.  I thank you for your patience and prayers.
I know Fr. O'Leary's leaving is a real shock and a loss to you. Please pray for him and for all our priests and deacons. Know of my prayers for you all and my desire to do all that I can to serve the people of Barre as your bishop.  May God bless you all.