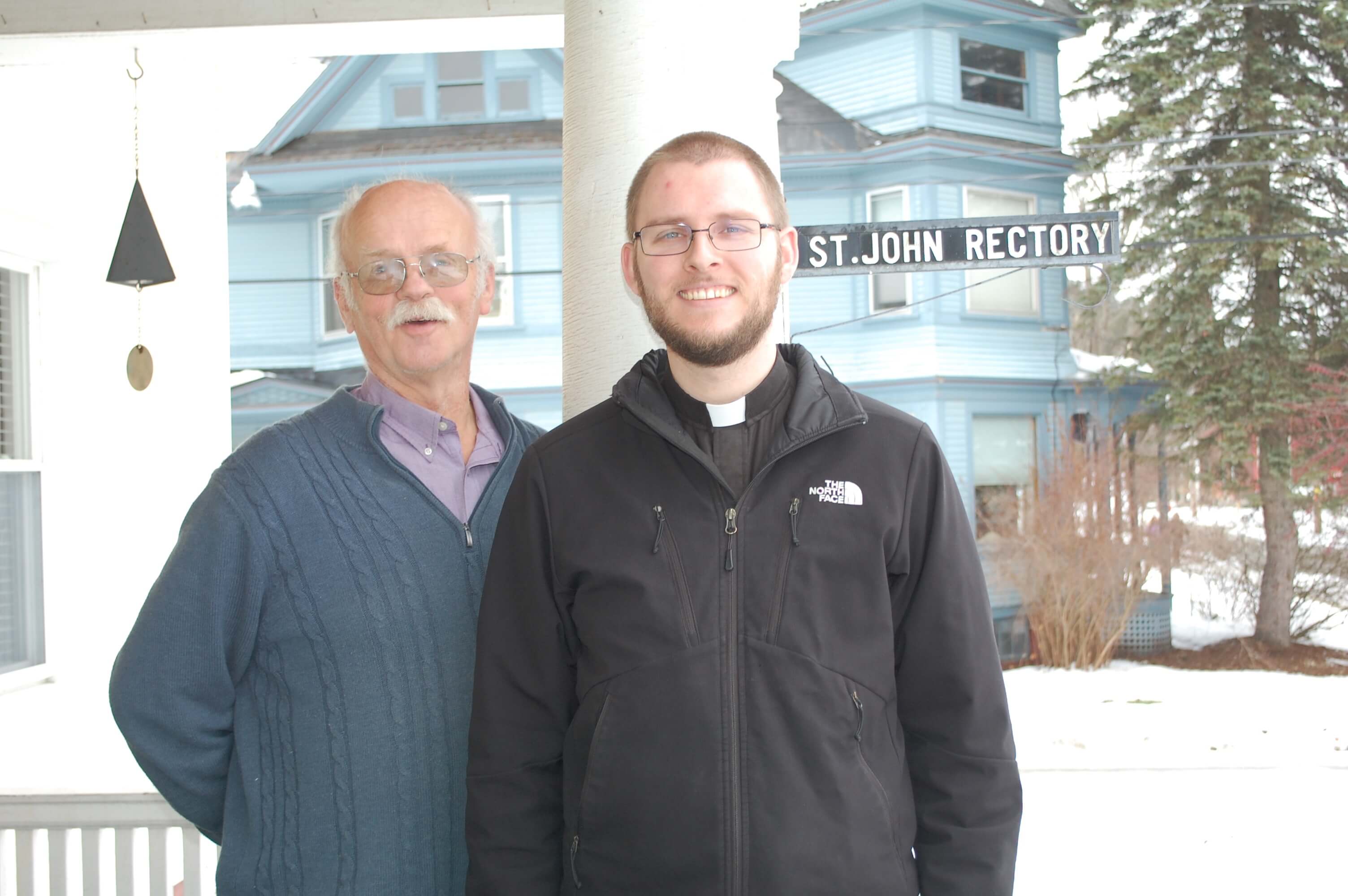 Corpus Christi Conference of the Society of St. Vincent de Paul USA
St. Vincent de Paul had a passion for helping the poor.
The native of France, ordained in 1600 and canonized in 1737, is the patron of charities and St. Vincent de Paul Societies.
In St. Johnsbury, the Corpus Christi Conference of the Society of St. Vincent de Paul USA is based at St. John the Evangelist Church where a group of volunteers following in the saint's footsteps help the poor and those in need.
"Our goal is to help people become self-sufficient," said Father Curtis Miller, parochial vicar of Corpus Christi Parish and spiritual advisor for the Society of St. Vincent de Paul for the Diocese of Burlington.
So although the society does help people with emergency help for things like rent, clothing, electricity, heating fuel, car repairs and gasoline, members also make referrals and provide educational information to assist "friends" (as they call those who seek help) in taking care of themselves.
The worldwide society founded in 1833 helps anyone in need, and that help is "a free gift of love as an expression of our faith," Father Miller said.
Services include food assistance, home visitation, emergency financial assistance, social service referrals, referrals for informal counseling and spiritual support.
The society's mission includes any actions that promote the dignity of the person while alleviating suffering and distress and correcting the conditions that caused them.
St. Vincent de Paul lived during a time of religious and political upheaval, and he thought God was calling him to respond to societal needs with the love of Christ, the Father Miller said. "Our own time and place are very different, but there is still a lot of need."
One "friend," an unemployed mother of three, feared her electricity would be shut off because she could not pay her bill. But thanks to the Society of St. Vincent de Paul, the shutoff was averted.
Another woman was in arrears with her rent and had lost her job. Not only did the members of the society assist her with some of the needed funds for the rent, they referred her to other agencies that could help her with other challenges.
Two Vincentians (as the members of the society are called) meet with each "friend" requesting assistance to assess the situation and make a recommendation to the group. "It's a personal encounter" rather than the fulfillment of a need expressed in a phone call, Father Miller explained.
Cash is never given to fulfill a need; rather, funds are sent directly to the landlord or utility, for example. All assistance is confidential.
One friend was unable to take care of trash removal, and rubbish was piling up in the house, so Vincentians cleared it out.
"Every request is considered individually," said Patrick McWilliams, president of the Corpus Christi Conference, the only St. Vincent de Paul conference in Vermont.
The conference — which continues to enjoy the support of parish priests — tries to help each individual or family only once a year so they do not become dependent on the assistance.
Father Miller said there is a lot of rural poverty and addiction in the area the parish covers from Sheffield to Ryegate and Walden to Lunenburg. Some people live "off the grid," he said, noting that once the society helped someone living in a camper get a generator.
In addition to helping "friends" with their needs, members of the Society of St. Vincent de Paul meet twice a month to foster their own spiritual development. "That is what holds the group together," McWilliams said.
The conference was established in 2013 and has 12 active members and 11 associates.
Funds for the conference's work come from fundraisers, grants and donations.
Most requests for assistance come through the Corpus Christi Parish office.
Last year the conference helped 133 households with more than $6,500 in expenses.
Father Miller has been speaking to deanery groups about the Society of St. Vincent de Paul, and he hopes more parishes will establish a conference.
For information, call him at 802-748-8129.
—Cori Fugere Urban