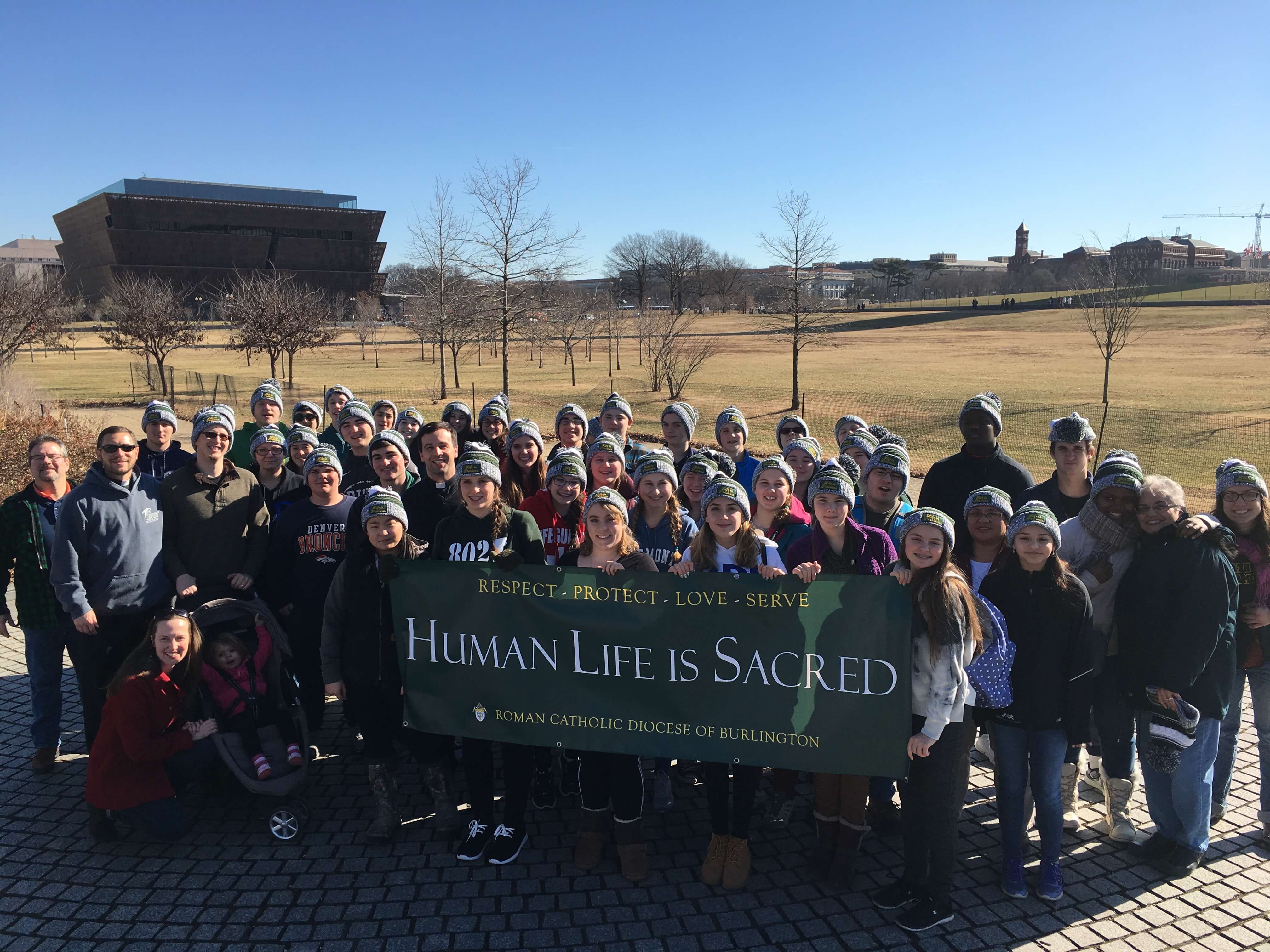 'Life is Precious Trip' for teens
January in the month in which the landmark United States Supreme Court decision legalizing abortion took place, and among the events planned to commemorate this are a "Life is Precious Trip" to the March for Life in Washington, D.C., for high school teens and the Rally for Life in Montpelier.
The "Life is Precious Trip" for high school teens is scheduled for Jan. 17-20, 2019. Participants will depart from Burlington at about 7 p.m. and arrive in Washington on Jan. 18. They will return to Vermont in the late afternoon of Jan. 20.
Participants will join in the annual March for Life; engage in outreach to the elderly; visit shrines, monuments and museums; interact with other youth; and engage in outreach to the homeless.
Magaly Pamela King, director of religious education at St. Mary Parish in St. Albans, and her daughters, Chasca and Zerima, participated last year. "The entire trip was not just about defending the unborn, but life in general," she said.
They met a man who in recovery from his alcohol addiction who shared the story of his trip "to the darkness and back."
"Thanks to him we have been able to talk about the many lies that the world presents to youth as 'happiness,' but in reality it takes you away from the light of Christ," said King, who hopes to attend the March for Life with her daughters again in 2019. "As a child of Christ and a mom, I strongly recommend to parents to either send your children to the March for Life 2019 or come with them. Let the Lord do wonders in your heart and lives, but let it be done all with love."
The cost for the trip is $150 and includes bus transportation and most meals.
For more information, go to vermontcatholic.org/event/life-is-precious-trip.
The annual Rally for Life will take place at the Statehouse in Montpelier on Saturday, Jan. 26. The speaker will be Ann McElhinney.
She is a best-selling author, journalist and film producer. She produced and co-wrote the movie "Gosnell – The Trial of America's Biggest Serial Killer." She and her husband, journalist Phelim McAleer. wrote "Gosnell – The Untold Story of America's Most Prolific Serial Killer."
"I have heard her speak, and it is an amazing story of courtroom drama and politicians covering up Gosnell crimes and the deaths of women in his clinic," said Mary Hahn Beerworth, executive director of Vermont Right to Life Inc.
A Mass at St. Augustine Church in Montpelier is planned to precede the rally and march from City Hall to the Statehouse.
For more information, go to vrlc.net.
—Originally published in the Winter 2018 issue of Vermont Catholic magazine.