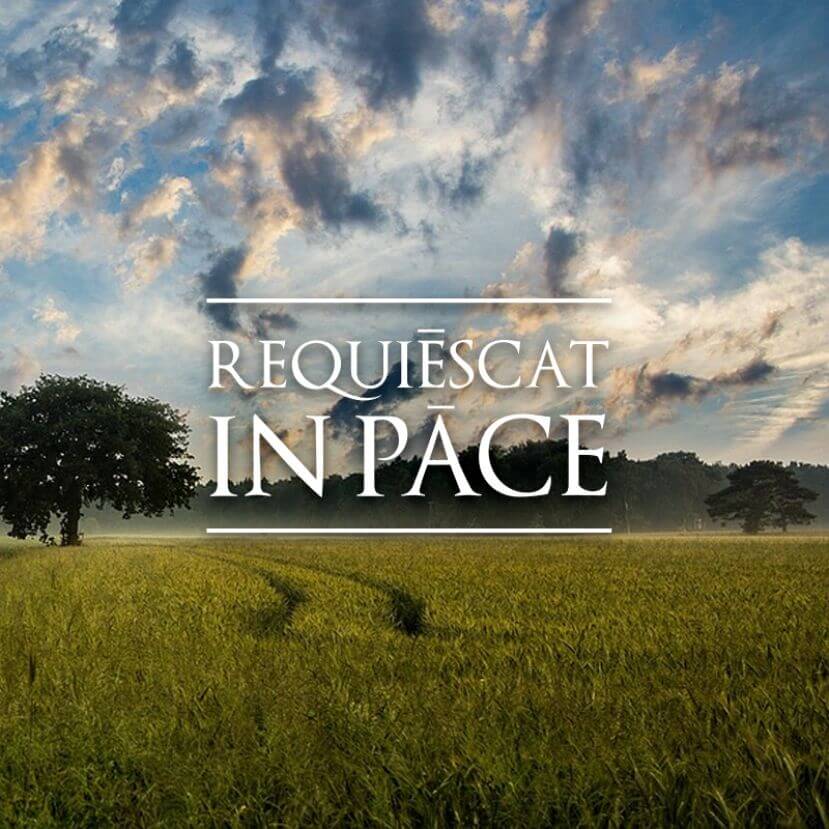 Obituary: Georgette Routhier
Georgette Routhier, stepmother of Msgr. Peter Routhier, died Sept. 8 at Michaud Manor in Derby Line.
She was born on May 11, 1927, in Bristol, Connecticut, the daughter of the late Pierre Theberge and Caroline (Terrien) Theberge. She was predeceased by her first husband, Gene Ste. Marie, in 1966 and her second husband, Armand Routhier, in 2013.
She is survived by her children, Joanne Moeykens of Newport, Robert Ste. Marie and Claudette Ste. Marie of Essex, Carol Comtois and Paul Comtois of Derby and Lisa Ste. Marie of Derby and Armand's children Frances Routhier of Williston and Msgr. Routhier of St. Albans; nine grandchildren; 21 great-grandchildren; and several nieces and nephews.
She is also survived by one sister, Jeannine Choquette of Sherbrooke Quebec. She was predeceased by her brother, Jean Claude Theberge. She is survived by sisters-in-law Monique Theberge, Sister Theresa Ste. Marie, Norma Ste. Marie, Anna Routhier and brothers-in- law, Edwin Ste. Marie and his wife Ruth and Andie Ste. Marie and his wife Gail.
Georgette was a loving and supportive wife, mother, grandmother and great-grandmother. She was a wonderful hostess and enjoyed entertaining her large family and friends. She was always grateful for any kindness and care shown to her, whatever the occasion.
The family will always be grateful for the loving and supportive care provided by all the staff at Michaud Manor.
Calling hours will be Thursday, Sept., 12, from 4 to 7 p.m. at the Curtis Britch Funeral Home, 4670 Darling Hill Road, Newport. A Mass of Christian Burial will be celebrated at St. Mary Star of the Sea Church, 191 Clermont Terrace, Newport, on Friday, Sept. 13, at 11 am. Burial will follow after the service at Notre Dame Cemetery in North Troy.