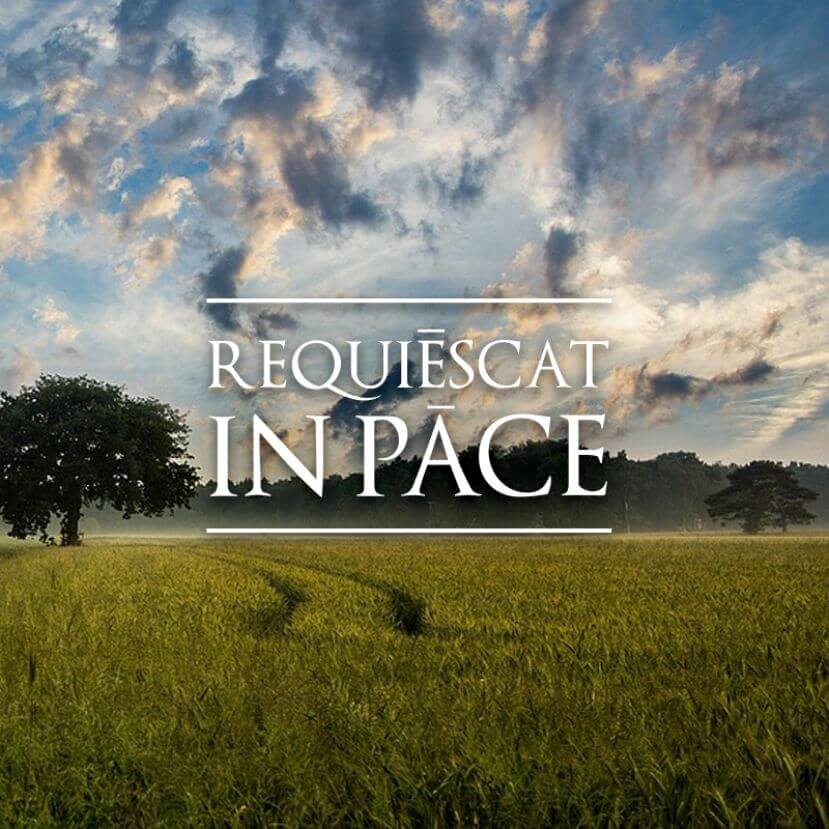 Obituary: Sister Theresa Ste. Marie
Sister of Mercy Theresa Ste. Marie (Sister Mary Martin), 92, died at Our Lady of Providence Residence in Winooski on May 6, in her 75th year of religious life.
She was born in North Troy on Jan. 27, 1928, the daughter of Leonidas and Lucienne (Bisson) Ste. Marie. She attended North Troy Primary School and graduated from Mount St. Mary Academy in Burlington. She attended Trinity College in Burlington, earning a bachelor's degree in French. She continued her studies at Middlebury College, earning a master's in French. She was a Fulbright Scholar at L'Universite de Paris (Sorbonne). She received her certification in Clinical Pastoral Education from St. John Hospital, Tewksbury, Massachusetts.
She entered the Sisters of Mercy in Burlington on Sept. 8, 1945, and professed her vows on April 28, 1948. She taught English and French at various Catholic schools in Vermont: Cathedral Grammar and High School in Burlington, Christ the King School in Burlington, Rice Memorial High School in South Burlington, Trinity College in Burlington and St. Monica School in Barre. She was also on the Executive Board of the Vermont Foreign Language Association and served one term as president.
Sister Ste. Marie ministered in pastoral care in the following parishes: St. Peter in Rutland; St. Teresa's in Pittsfield, Massachusetts; St. Anthony's in White River Junction; St. Monica's in Barre; St. Stephen's in Winooski; and Holy Cross in Colchester.
After retiring from teaching, she was active in hospital ministry and hospice, visiting hospitals and serving as a live-in companion to the sick. She served as an extraordinary minister of Holy Communion and lector in many parishes where she worshiped and at Mount St. Mary Convent in Burlington.
Sister Ste. Marie is survived by her brothers and sisters-in-law, Dr. Edwin and Ruth Ste. Marie, Andre and Gail Ste. Marie; her sister-in-law, Norma Ste. Marie; her cousin, Monsignor Peter Routhier; her many nieces, nephews, cousins; and by her sisters in religion, the Sisters of Mercy. She was predeceased by her parents and her brothers and sisters-in-law, Gene and Georgette, Francis and Rita and Paul; and her sister and brother-in-law, Jeannine and Louis Cuccaro.
Funeral arrangements are pending.