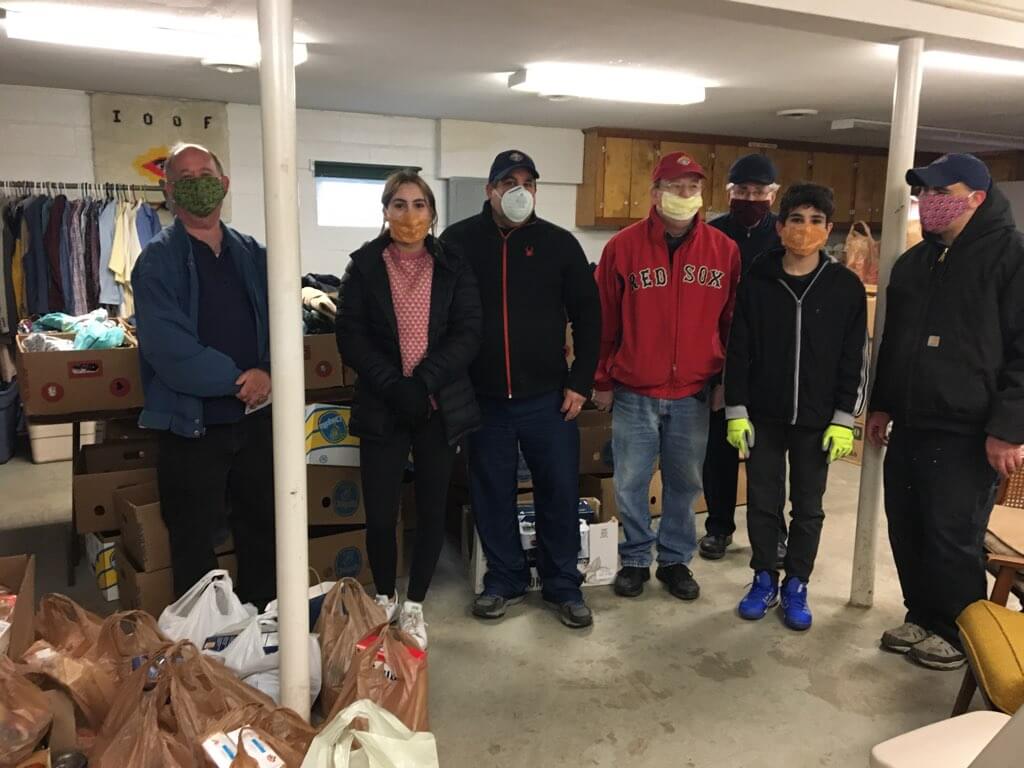 Burlington Knights of Columbus food drive
The Knight of Columbus DeGoesbriand Council #279 of Burlington collected 1,200
pounds of food and $125 at St. Joseph Cathedral and St. Mark Church May 9 for the North End Pantry on North Avenue.
Knights of Columbus are called to step into the breach and leave no neighbor behind – especially in this time of crisis.
As the coronavirus pandemic continues, Knights seek to lead their families, protect their parishes and serve their communities, remembering always that where there's a need, there's a Knight.
Supreme Knight Carl Anderson has challenged Knights to take this moment as an opportunity to "deepen our commitment to the very principles which define us: charity, unity and fraternity."
Knights of Columbus are encouraged to serve and sacrifice for those around them.
"Many, including in local councils and parishes, are isolated and alone in quarantine. Food
banks, blood centers and other essential services have been depleted of their vital supplies," said Knight David Ely. "There are many people and places that require urgent help."