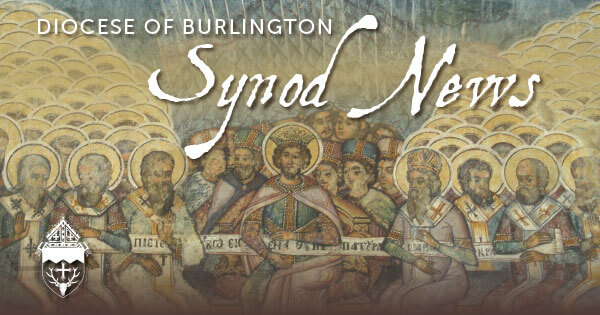 Diocesan Synod to begin in Vermont
After months of preparation, the first Diocesan Synod in the Diocese of Burlington in more than 50 years is set to begin.
During pre-synod meetings, delegates identified three priority areas that will be the focus of the synod: evangelization, building vibrant parishes and improving communication.
This has been a yearlong project and involved input from thousands of parishioners from every the 72 parishes in Vermont.
"The priorities were carefully chosen based on the responses from the Catholic community," said Burlington Bishop Christopher J. Coyne, who called for the synod last year.
The synod sessions will enter into conversation and consultation, which will guide a planning process to enact the policies, laws and directives to carry out that plan in the Vermont Church.
The sessions will take place at two locations over the next month:
Oct. 13:  Immaculate Conception Church, Burlington; 9 a.m. Mass (optional); 10 a.m.  to 2 p.m. synod session
Oct. 27:  St. Anthony Parish, White River Junction; 10 a.m. to 2 p.m. synod session
Nov. 10:  Immaculate Conception Church, Burlington; 10 a.m. to 2 p.m.  Synod Session
All sessions are open to the Catholic community, but delegates alone are able to offer observations at the sessions on behalf of their parishes.
"I am grateful for the faith, prayers and participation of so many," Coyne said.
To learn more about the Diocese of Burlington's synod or for current updates, visit vermontcatholic.org/synod.
The Roman Catholic Diocese of Burlington serves 118,000 Catholics. There are 64 active priests, 49 permanent deacons and 40 religious ministering in 72 parishes. The diocese includes 14 Catholic schools (including St. Therese Digital Academy) and a catechetical system with an estimated 2,500 students. Through Vermont Catholic Charities' social services and homes for the aged, the Diocese of Burlington assisted more than 3,000 Vermonters last year.