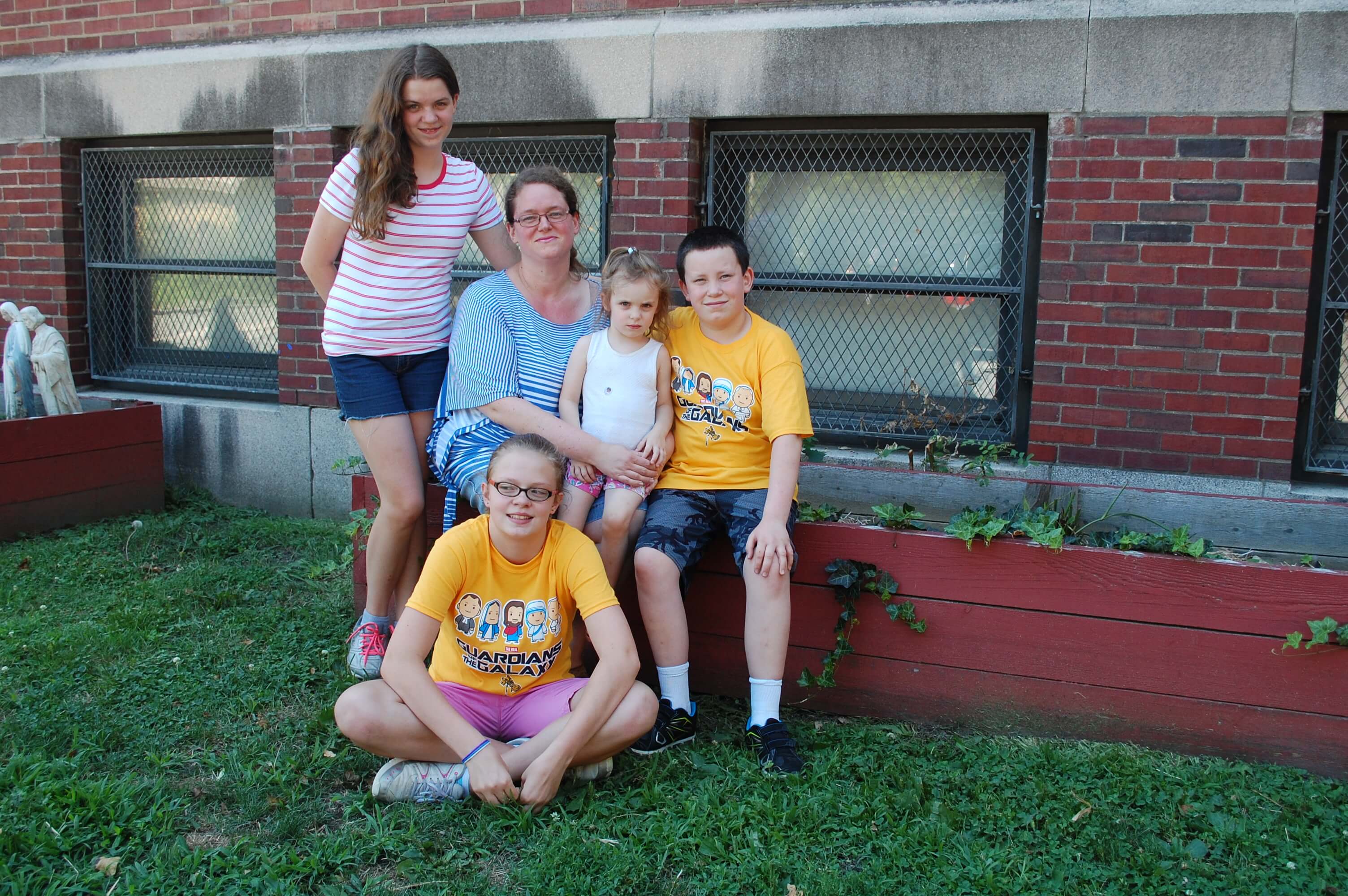 Totus Tuus: vacation bible school with value
It's all about values and value.
For parents who send their children to the Totus Tuus Summer Catechetical Program sponsored by the Diocese of Burlington, the Catholic values taught to their children make the reasonably priced event value-added.
"It's a good value — capped at $90 per family — and they teach good values," said Becca Demers, who drove about 25 minutes one way from her home in Greenfield, Massachusetts, to bring the three oldest of her four children to Totus Tuus at St. Michael School in Brattleboro. This is the sixth year the family participated.
"They love it," she said of her two daughters and son. "They have a great time, and it's great they have faith-focused activities."
Similar to Vacation Bible School, Totus Tuus is a weeklong camp offered at local parishes for grade-school children during the day and high schoolers at night.
Erica Mason of St. Ambrose Parish in Bristol enrolled two children in Totus Tuus there, both for the second time. "The engagement through games and songs makes them hold the information to get a better understanding of what it means to be Catholic," she said. "It helps them grasp the meaning of the Our Father and of the Stations of the Cross."
Her children enjoy Totus Tuus, and it helps them become more immersed in their faith. "I got closer to my faith by attending my youth group," Mason said. "For them to have this [Totus Tuus] at a young age helps them grasp an understanding of their faith at their level."
Caitrin Livingstone of Bernardston, Massachusetts, enrolled three children at the Brattleboro Totus Tuus, the fifth year in the program for the family. "It's a wonderful group of people here," she said of the Catholic school and parish community. "The children come home filled up and happy," and they have good friends and caretakers at Totus Tuus.
Its faith-based nature "for us is beautiful," she said. "They are teaching the faith by action and love."
—Originally published in the Fall 2018 issue of Vermont Catholic magazine.